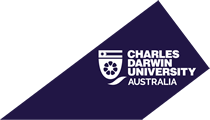 MyNextCourse

This page will be unavailable from 7:00am Sunday 31 December until 12:00 noon Monday 1 January (ACST) for scheduled maintenance.Please note that Charles Darwin University will be closed from 4 pm on Wednesday 20 December 2017 (ACST) , reopening on Tuesday 02 January 2018.
Please read the following legal notice before logging in
Conditions of Access:
This system is for authorised access only.
Use of this system is restricted to your personal login ID and password.
It is an offence to use the login ID and password of any other person to login to the system.
By logging in you are indicating that you agree with the above conditions. If you do not agree with the above conditions, close down your browser to quit.




If you are new to using MyNextCourse you will have to create an account. You cannot use your current/past student ID to access this system.